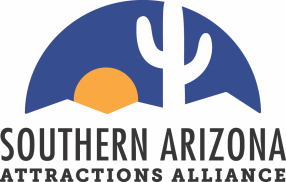 THE 2022 TUCSON ATTRACTIONS PASSPORT
The Tucson Attractions Passport, available in both digital and the original "Book of Fun" paper formal, provides you with exclusive savings at the Southern Arizona Attractions. The Digital Passport is instantly delivered to your mobile device via text and email. There are no apps to download and you get all the information you need during your visit. Purchase the digital version today so you are ready to go! More attractions will continue to be added to the passport during 2022. Click to see current
Open List of Attractions
Sponsored by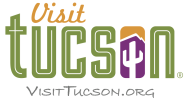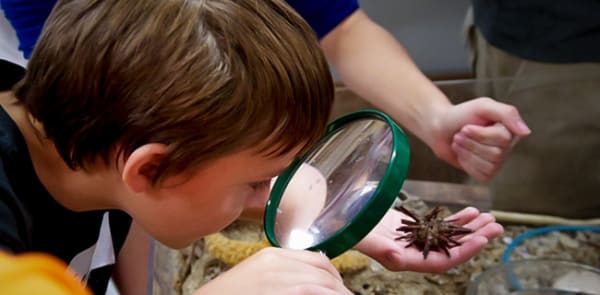 3-Day Digital Tucson Attractions Passport (2022)
Over $500 in savings at more than 80 attractions
2-For-1 Admissions and discount offers included
Great for weekend get-a-ways, day-trips, and business trips for all ages
Must complete visitation to the attractions by Dec 31, 2022; be sure to go to your first attraction at least within 72 hours of Dec 31, 2022
Offers are subject to change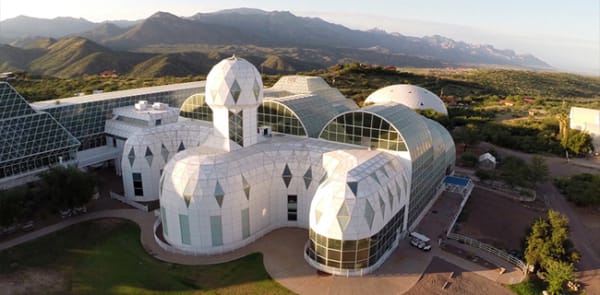 7-Day Digital Tucson Attractions Passport (2022)
Over $500 in savings at more than 80 attractions
2-For-1 Admissions and discount offers included
Great for short vacations, families and friends in town for all ages
Must complete visitation to the attractions by Dec 31, 2022; be sure to go to your first attraction at least 7 days prior to December 31, 2022
Offers subject to change
Annual Digital Tucson Attractions Passport (2022)
Over $500 in savings at more than 80 attractions in Southern Arizona
2-For-1 Admissions and discount offers included
Great for short and long-term residents and visitors of all ages
Active upon purchase date, expires thereafter on 12/31/2022
Attractions and offers subject to change
Southern Arizona Attractions Alliance
Printed Paper version (Book of Fun)
New 2022 version with over 80 attractions
Directly mailed to you; Postage included
Over $500 in savings
Great for short and long-term residents and visitors of all ages
With purchase, receive one Free Digital Annual Passport (2022 edition) with special promo code
2022 Book of Fun Offers Active until 12/31/22
How this Pass Works

Step 1 - Get Your Pass
The Tucson Attractions Passport is a special collection of great deals and discounts to Southern Arizona area attractions. Your pass will be instantly delivered to your phone via text and email and is ready to use immediately! There are no apps to download! Your pass can be saved to your phone's home screen for easy one-tap access.

Step 2 - Visit the Attractions
When visiting an attraction simply present your phone to redeem your discounts and special offers. Advance reservations are not needed when using your Passport. Do not push the redeem button until you arrive at the attraction and a front-gate attendant instructs you. A 2-For-1 Attractions Admission is defined as receiving one complimentary admission with the purchase of one admission of equal or greater value. Other discounts are indicated by each attraction.

Step 3 - Enjoy!
Visit as many attractions during normal operating hours until your time runs out. The clock starts upon first use at one of the participating attractions.
SHOPPING & DINING
La Encantada Shopping Center
Nestled in the Catalina Foothills and minutes from major resorts, La Encantada offers enchanted shopping and dinning experiences. Hacienda-style architecture and courtyards are lined with 60+ exclusive shops -- including Anthropologie, Apple Store, Kate Spade New York, Lush, Tiffany & Co., Crate &
...
Show more
What's Included
Receive A Complimentary Visitor Savings Card In The Management Office
2905 East Skyline Drive, Tucson, AZ, USA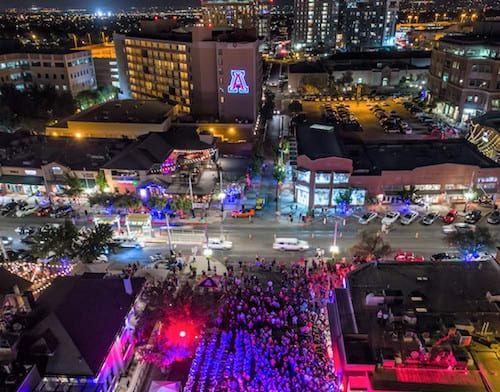 Discover flavor, style and attitude when you visit Main Gate Square, a pedestrian-friendly dining and shopping destination featuring more than 20 retailers and 30 restaurants near the UofA attractions. Spend the day. Enjoy the night.
What's Included
Free Admission; Receive A Variety Of Discounts At Participating Merchants
814 E University Blvd, Tucson, AZ 85719, USA
THE DIGITAL TUCSON ATTRACTIONS PASSPORT